From 27 to 29 October 2023, the European's biggest vaping event and also the most influential exhibition of the global e-cigarette industry, the Vaper Expo UK 2023 will take place in NEC Birmingham. It will host over 500 global vape brands and more than 20 million professional visitors to enjoy the sensory impact and cultural charm brought by e-cigarettes.
As the world's leading compliant disposable e-cigarette brand, DRAGBAR is thrilled to participate in the Vaper Expo UK 2023. Come and have fun with us at our super large 144sqm booth E30!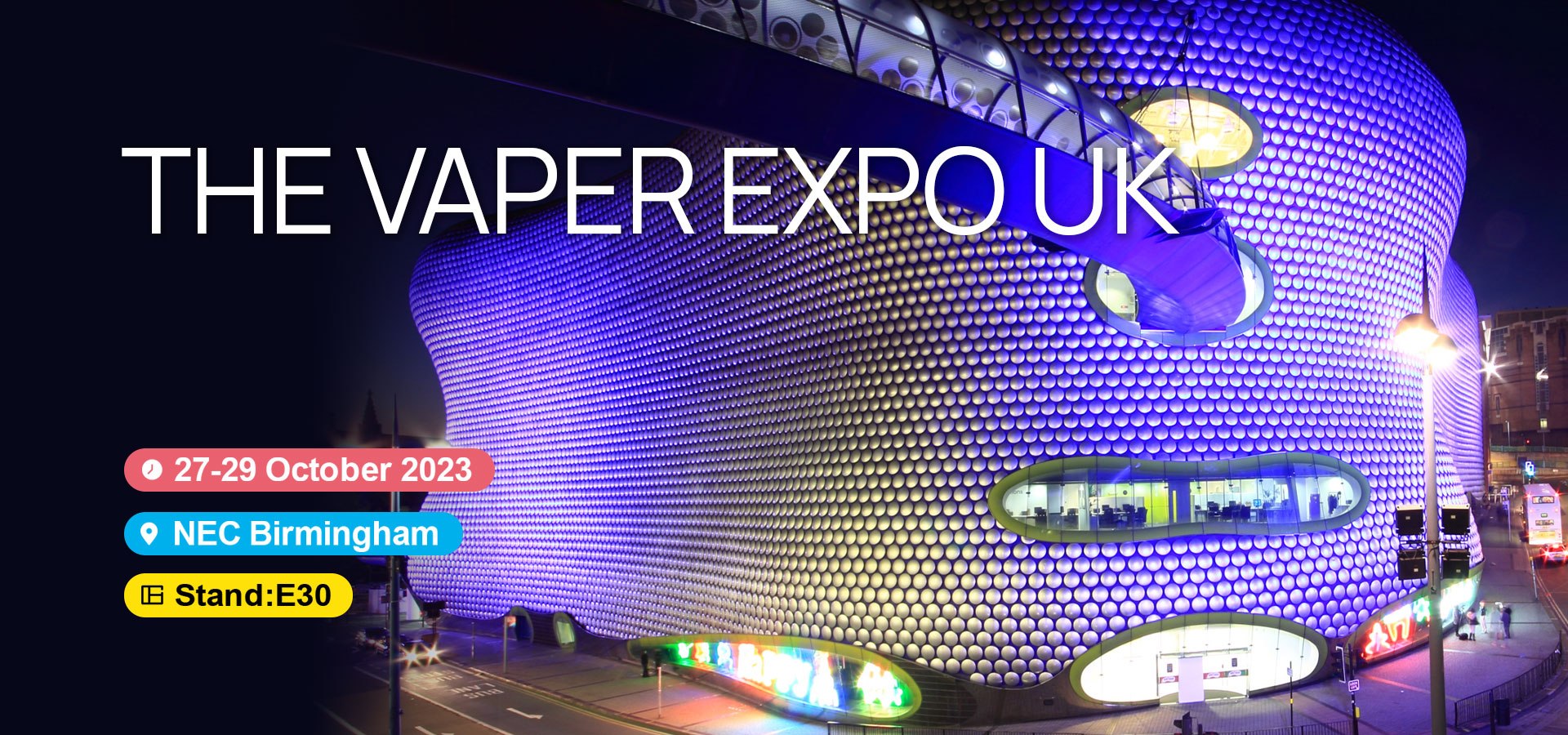 During the last Vaper Expo UK in May this year, DRAGBAR gained its popularity among the visitors with its remarkable products. It is believed that DRAGBAR's performance will still be very bright this time.
DRAGBAR will be exhibiting the eye-catching DRAGBAR BF600 and DRAGBAR Z700 SE. What is particularly worth mentioned is that it's the very first time for DRAGBAR BF600 to be shown in the UK, and there will be sample gifts on the show floor, with 15 port positions for visitors to have a try.
DRAGBAR BF600 is the latest launched mini shaped disposable e-cigarette in the DRAGBAR family. With the slogan of "Mini Box, Max Your World", it has an ultra compact body and exquisite design, bringing unimaginable lightness and convenience. It is the miniature vape you can easily carry in your pocket or even hold it in your own palm, suitable for all scenarios and creates a carefree vaping experience.
DRAGBAR Z700 SE is the first fully visible oil tank disposable, which is equiped with Gene Tree Ceramic Coil solution offering the technical advantage of ultra-high performance conversion, while achieving the largest puff(700) among those TRPR&TPD- Compliant vapes. Its consistent flavour provides a more enjoyable vaping experience and surely it's loved by vapers all over the world.
Founded in 2020, DRAGBAR has always adhered to the concept of "user-focus" and constantly develops new disposable vapes to meet the ultimate needs of users all over the world. In the future, DRAGBAR will continue its globalization strategy by developing oversea markets, launching compact and tasty products in the UK that are popular with British customers, with more new products to come.
The United Kingdom is one of the most developed markets for VAPE in the world, and the demand for disposable vapes has grown significantly in recent years. DRAGBAR strives to seek new breakthroughs and bring more excellent product experiences and services to vapers in the UK.
*During internal testing, DRAGBAR Z700 SE can support 700 puffs at maximum. (The actual number of puffs will be affected by personal vaping habits)
WARNING: This product contains nicotine which is a highly addictive substance.