On August 25th, the three-day Vapecon SA 2023 will be opened at Heartfelt Arena Pretoria, South Africa. DRAGBAR will show up with a variety of products, and take this opportunity to introduce the latest trends and product innovations with fans closely at stand 14!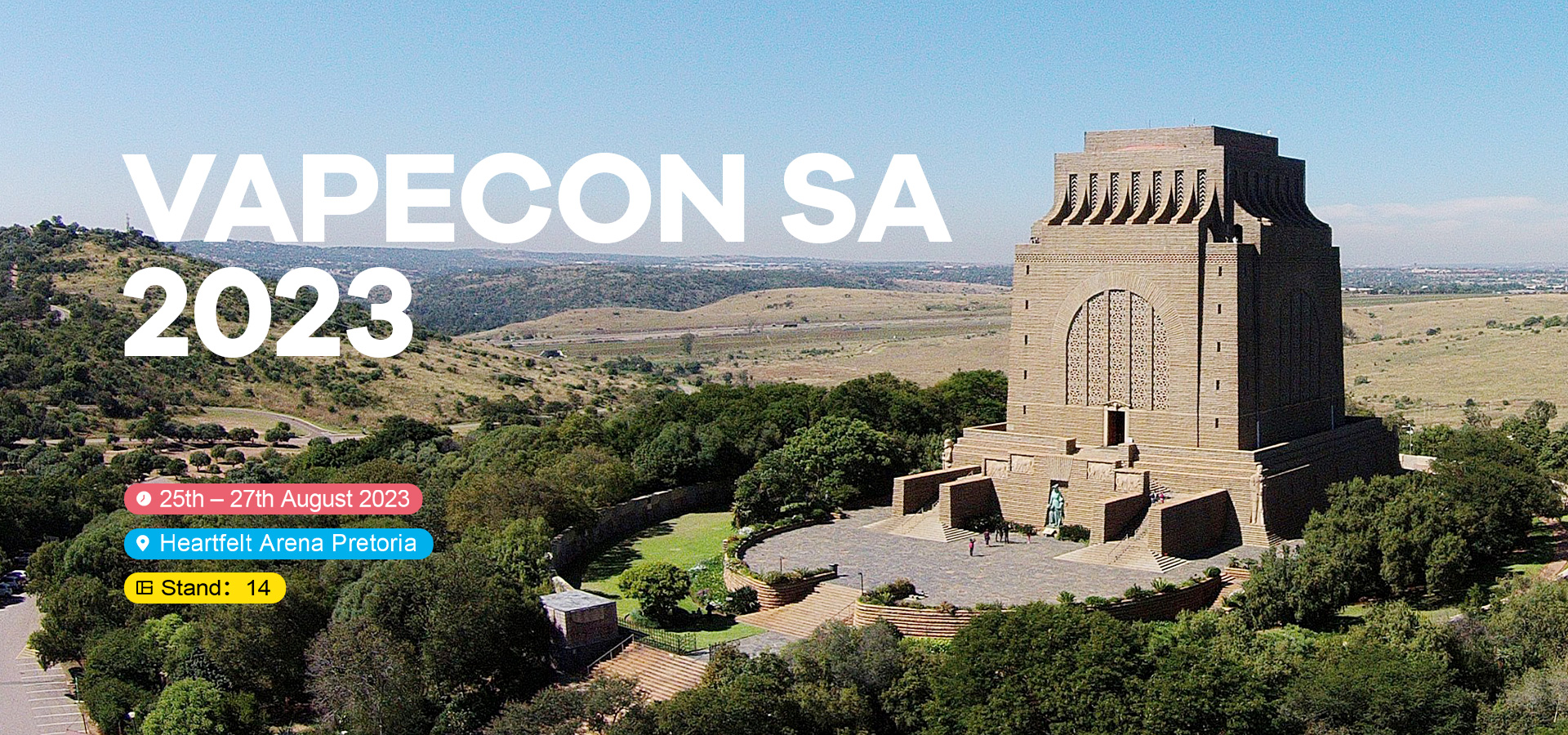 VapeCon South Africa 2023 is the biggest and also the only Vape Expo in South Africa, which hosts over 100 vendors including international vendors, international guests, giveaways and competitions. This year, the event will gather 100+ global e-cigarette brands, to share the current trend leading products, cutting-edge consumer insights and commercial trends. 6,500+ professional buyers are expected to visit the event.
This is the very first time for DRAGBAR to attend South Africa's VapeCon since it is upgraded and separated from ZOVOO, bring its newly launched DRAGBAR B3500 to stage.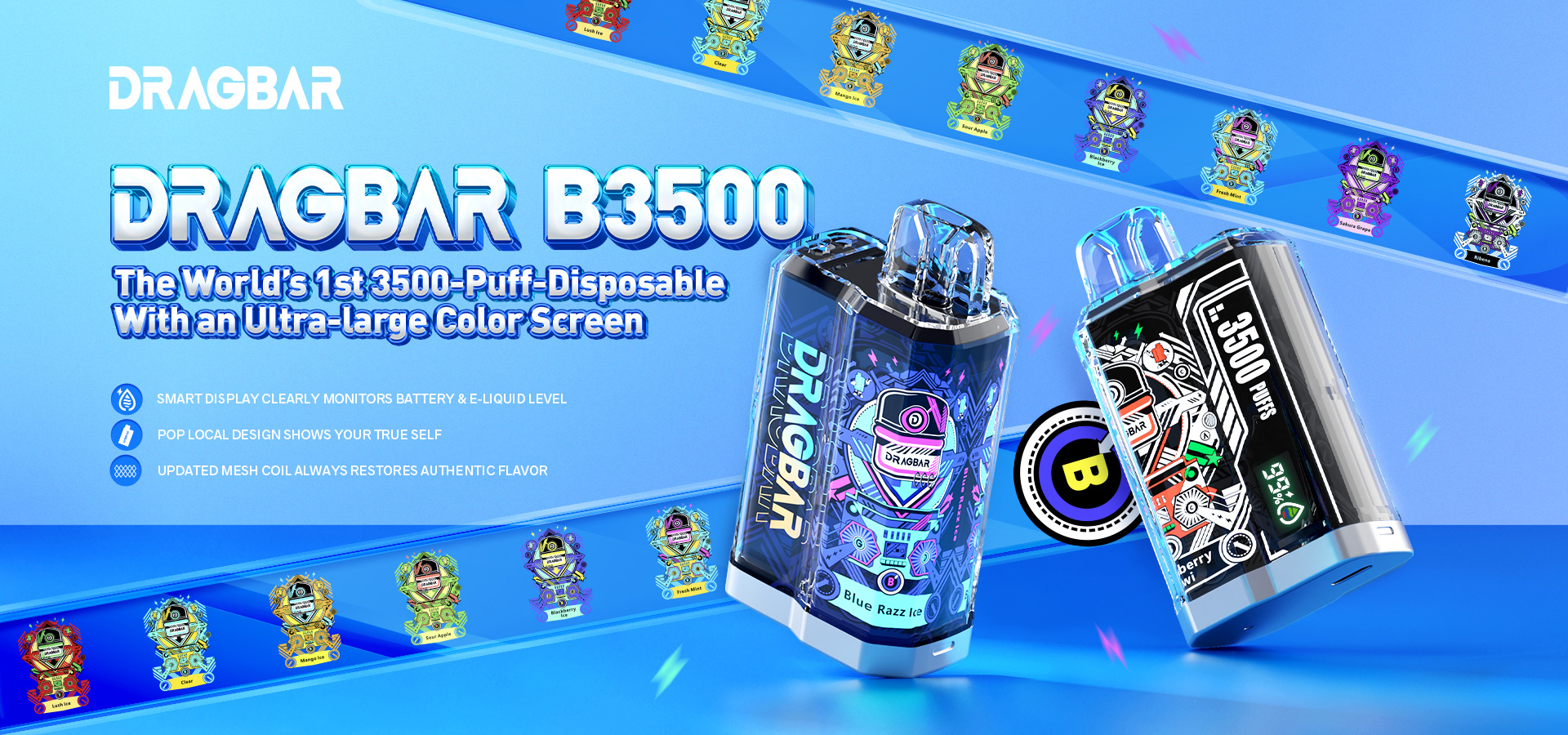 DRAGBAR B3500 is the world's first supersize smart color screen disposable in 3500 puffs. It has a Power & E-liquid display screen, which shows how much e-liquid is available through different color lights. This is the first time that the Power & E-liquid display screen is applied to products with the middle puffs. It has also received much praise and support for its outstanding performance and eye-catching appearance, and made a big splash at the Champs Trade Show this July.
At this show, DRAGBAR will also showcase its remarkable products with large puffs, catering to the South Africa's market. There is also a very interesting carousel game at the event, where participants have a chance to win DRAGBAR B5000, DRAGBAR B5000 Cosmic Edition, DRAGBAR B6000 and DRAGBAR B6500 by turning the pointer.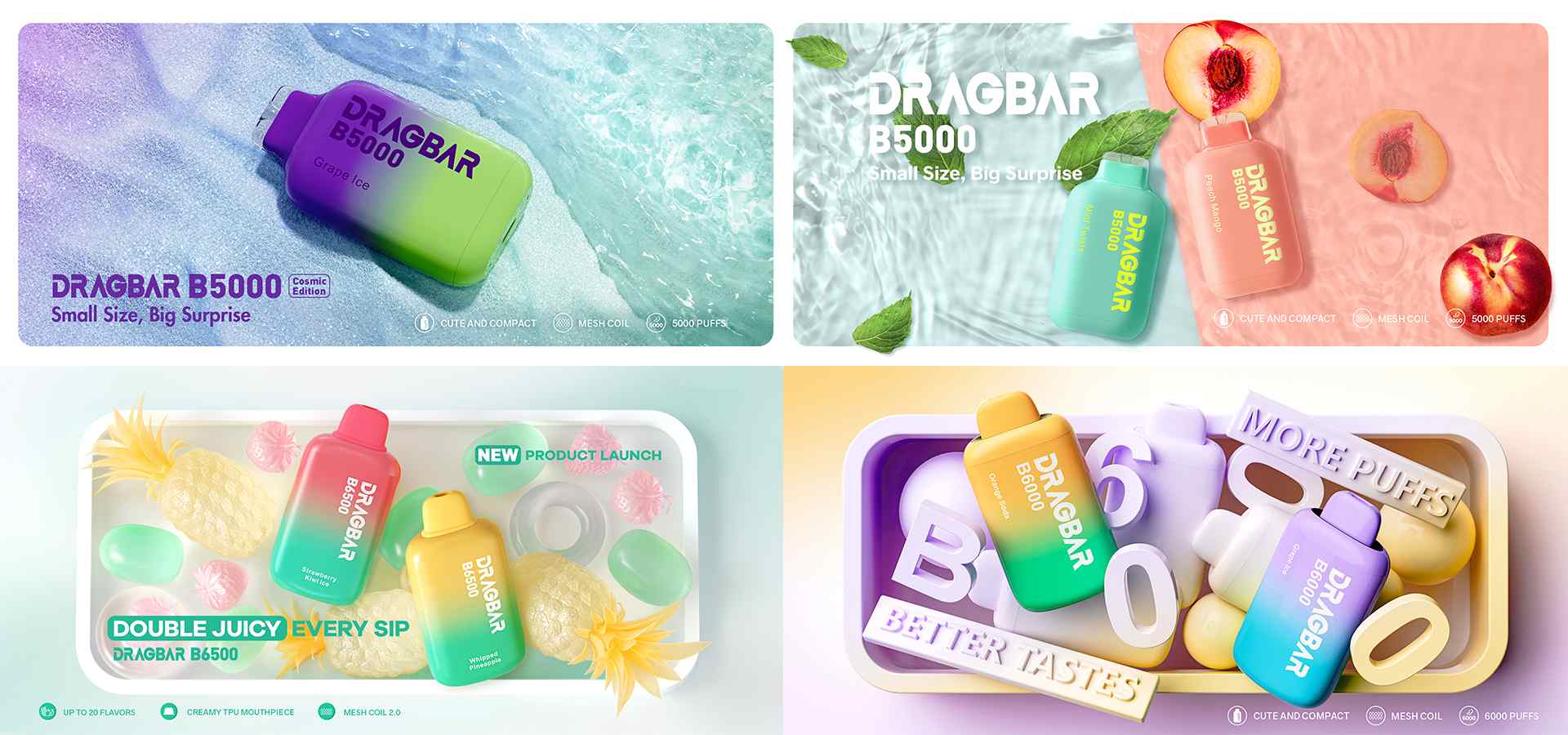 DRAGBAR B5000 has a lovely boxy appearance, compact and portable. 5000 puffs, equipped with Mesh Coil for a perfect taste experience.
DRAGBAR B5000 COSMIC EDITION is a new blend of flavors added to B5000. Based on its predecessor, it has upgraded the appearance and flavor. The gradient color design makes it more radiant.
DRAGBAR B6000, which follows the design of the hot new box appearance, is the first box-shaped disposable vape with an extra-large puff.
DRAGBAR B6500, which follows the design of the hot new box appearance, adopts an advanced exterior design and colorful color scheme. Its rich color scheme makes this product more suitable for young people and can meet the needs of different moods and occasions.
Bearing the concept of "user-focus" in mind, DRAGBAR always strengthens the close cooperation with global partners, maintains close contact with consumers around the world, seeks new breakthroughs in disposable product research and development, and brings more excellent product experience and services for e-cigarette lovers around the world.
For more information, follow us on Instagram, Facebook, YouTube and TikTok.
Instagram:https://www.instagram.com/dragbar.official/
Facebook:https://www.facebook.com/dragbarglobalofficial
Twitter:https://twitter.com/dragbarofficial
YouTube:https://www.youtube.com/@dragbarofficial
TikTok:https://www.tiktok.com/@dragbarfans
*During internal testing, DRAGBAR B3500 can support 3500 puffs at maximum. (The actual number of puffs will be affected by personal vaping habits)
WARNING: This product contains nicotine which is a highly addictive substance.