On July 28th , before the 2022 Commonwealth Games, DRAGBAR, the rising star vape brand, and Birmingham Moseley Rugby Club, the premier in Birmingham history, jointly announced the official partnership from 2022 to 2024. Cooperating with sports club means that DRAGBAR takes another step in the direction of public health and entertainment. Both sides will work together on campaigns, commercials and brands in authorizing countries. DRAGBAR fans in the UK will also have the opportunity to get tickets to watch the matches on site.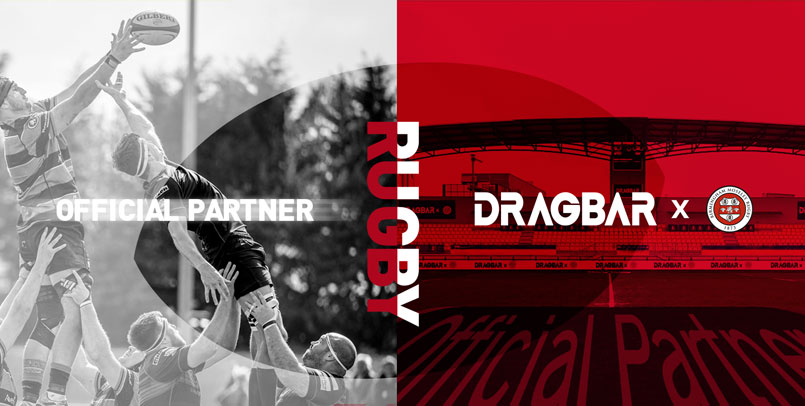 The charm of drive and passion
From the beginning of establishment, DRAGBAR has taken "shaping and leading the new technology culture" as its mission. DRAGBAR has always adhered to the brand concept of user-focus and is committed to creating a better life experience, while Birmingham Moseley has the same drive and passion to pursue a better future.
Since its launch in 2020, DRAGBAR has grown into an international brand serving millions of global users and has been highly recognized by the industry. In the previous industry Oscar Vapouround Awards, DRAGBAR picked up the "Best Newcomer" winner. The partnership with Birmingham Moseley is an important step in brand strategy upgrade. At the same time, it will also attract more users to feel the positive energy brought by rugby and sports through Birmingham Moseley's rugby charm.
"Adam balding, director of Birmingham Moseley, said, "we are delighted to become an official partner with DRAGBAR. DRAGBAR is an innovative Chinese brand with global ambitions. We all have the same determination to align with excellence and vitality. We look forward to opening a new chapter together and creating a better future."
For a better immersive experience of the charm of rugby, DRAGBAR has prepared 3 to 4 free tickets per month since September. For more information, please  follow DRAGBAR on instagram, Facebook and tiktok.
About DRAGBAR
DRAGBAR, founded in 2020, is an innovative prefilled vape brand headquartered in Shenzhen, China. So far, DRAGBAR has a complete product line that covers the user's using scenarios and products are sold in more than 70 countries. DRAGBAR will pursue long-term value and promote the innovation and development of the vape industry, aiming to positively impact society.
About Birmingham Moseley
Founded in 1873, Birmingham Moseley Rugby Club is an English rugby union club. Based at Billesley common, the club has been the historic premier rugby club in Birmingham and reached the final of the John Player Cup in the late 1970s and early 1980s. "Together we are more than just a club, we are Birmingham Moseley." Undeterred and unbowed, the club has shown incredible ambition and resilience and is on a path to growth from its current standing in National League One.
Warning: This product contains nicotine which is a highly addictive substance.
For more information, follow us on Instagram, Facebook, YouTube and TikTok.
Instagram:https://www.instagram.com/dragbar.official/
Facebook:https://www.facebook.com/dragbarglobalofficial
Twitter:https://twitter.com/dragbarofficial
YouTube:https://www.youtube.com/@dragbarofficial
TikTok:https://www.tiktok.com/@dragbarfans