On August 23, Las Vegas ASD 2023 wrapped up successfully with the enthusiastic participation of US e-cigarette fans. DRAGBAR exhibited with its latest and eye-catching star disposable product DRAGBAR B3500 and stood out from the crowd.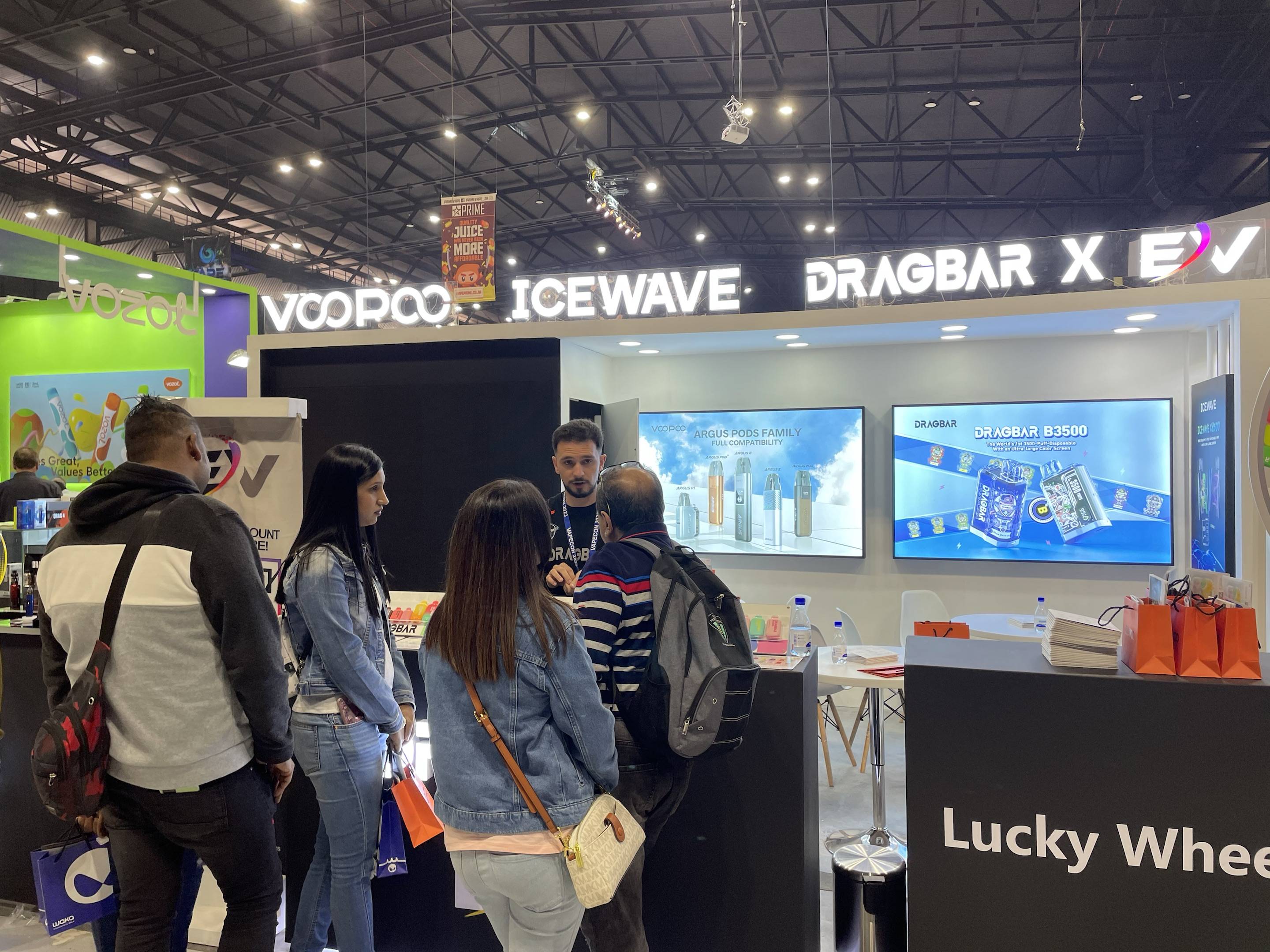 The event site was bustling with more than 30000 traffic. DRAGBAR ignited the focus of the audience as soon as it appeared, attracting people to actively interact. DRAGBAR B3500 and DRAGBAR B6500 gained a high degree of topics and strong cooperation intention, and became star products of the whole event.
As the world's first supersize smart color screen disposable in 3500 puffs, DRAGBAR B3500 has a Power & E-liquid display screen, which shows how much e-liquid is available through different color lights. This is the first time that the Power & E-liquid display screen is applied to products with 3500 puffs, other brands are still only applying it to products with large puffs.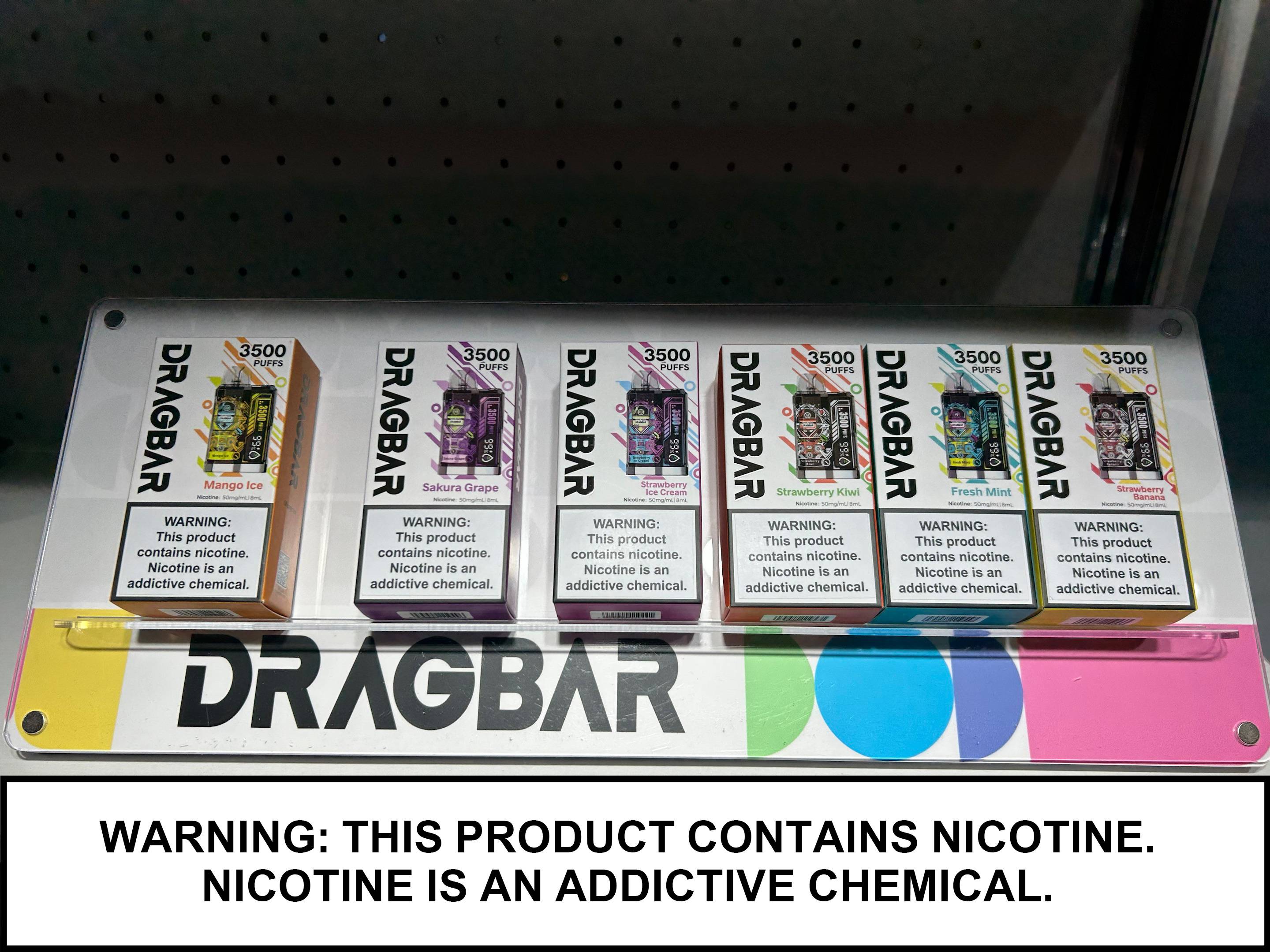 DRAGBAR B6500 distinguish itself with 20 fresh flavors in vibrant colors. It is newly-launched and long-waited, shined at the great vape event. With its ingenious slogan of "Double Juicy Every Sip", the eye-catching DRAGBAR B6500 applied the updated Mesh coil that provides a rich and juicy flavor to every puff, with a more highly reducible taste and an irresistible freshness than ever before.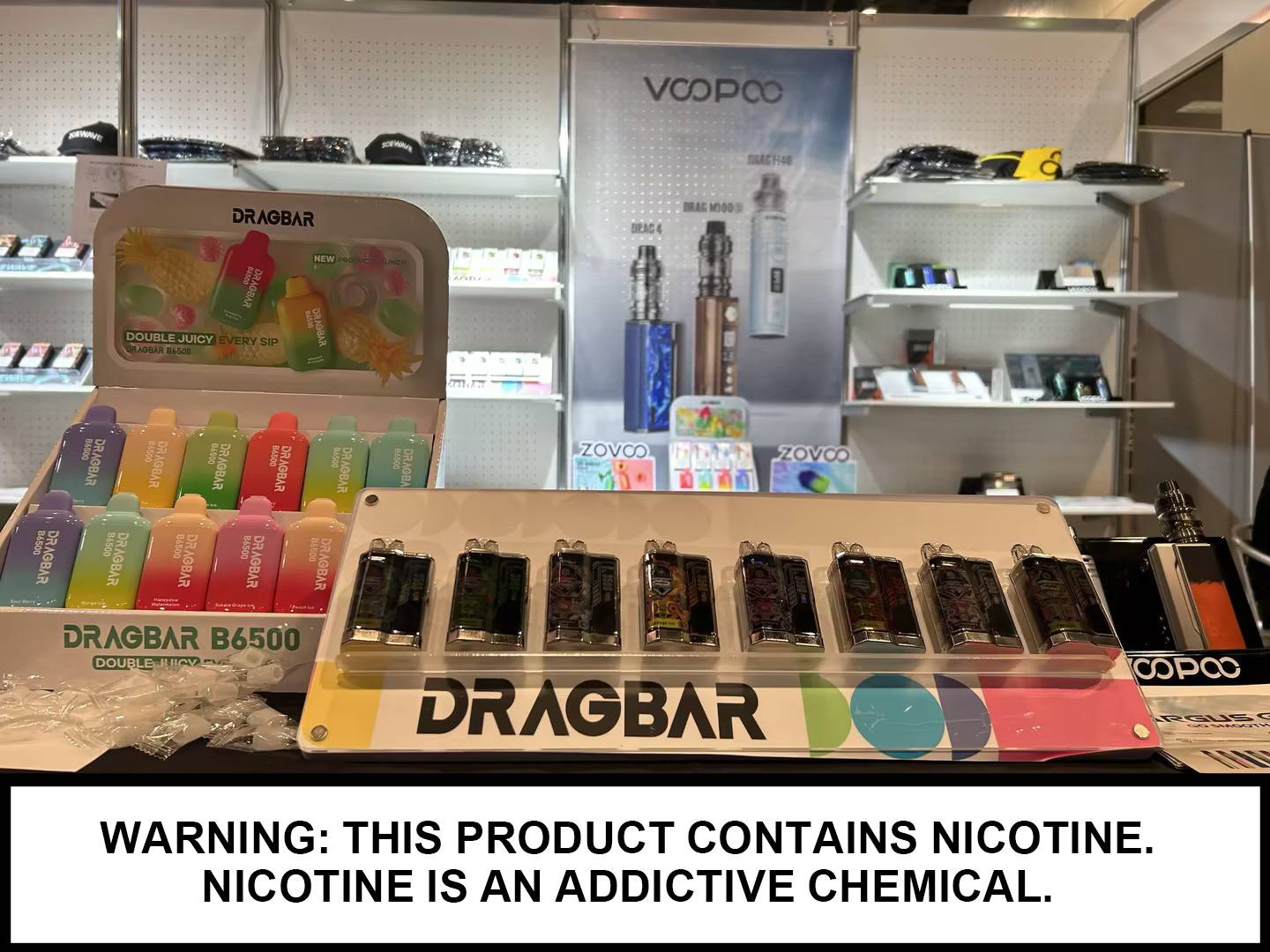 During the ASD Market Week 2023, DRAGBAR showed the latest products and technological achievements, achieved efficient docking with dealers, and promoted the DRAGBAR brand to local consumers, which is full of positive significance to the layout of DRAGBAR in the North American market.
US is one of the most developed markets for e-cigarettes in the world. In recent years, the demand for disposable e-cigarettes has increased significantly. DRAGBAR realized the importance of the US market, increased its exploration efforts, expanded its market share, and its performance continued to rise.
In the future, DRAGBAR will strengthen close cooperation with global partners, maintain close contact with consumers around the world, seek new breakthroughs in new product research and development, and bring more excellent product experience and services to e-cigarette lovers all over the world.
*During internal testing, DRAGBAR B6500 and DRAGBAR B3500 can support 6500 puffs and 3500 puffs respectively at maximum. (The actual number of puffs will be affected by personal vaping habits)
WARNING: This product contains nicotine. Nicotine is an addictive chemical.