InterTabac 2023 will take place from 14th till 16th September in Messe Dortmund, Germany. As the most important event in the international tobacco field, it is bound to set off a carnival in Europe. DRAGBAR will bring a variety of products to the event and meet European fans at its super large stand WH.B14.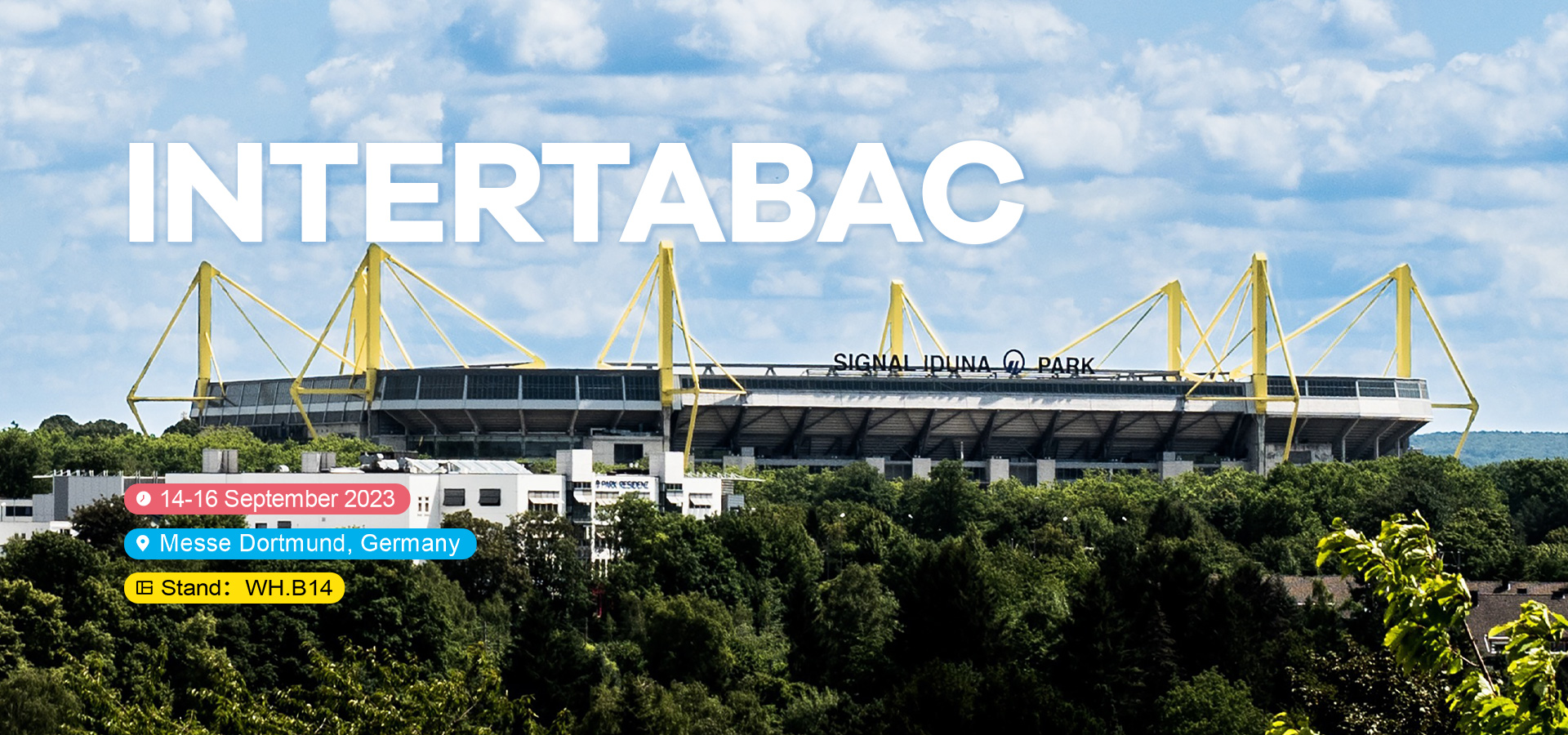 The annual InterTabac is the largest tobacco industry event in Germany, so it is the best opportunity to introduce VAPE products to the German public and consumers. InterTabac 2023 will be held in Messe Dortmund of 15000 square meters, which will attract hundreds of global exhibitors. The event covers all stages and forms of the development of tobacco related products, and welcomes nearly 12000 professional audiences and buyers from all over the world.
DRAGBAR fans will be able to check it out on site. Abundant product experience, interactive games and gifts are waiting to open. DRAGBAR has business consultants on site to introduce policy details for partners who are interested in cooperation.
At this show, DRAGBAR will bring a number of star products and hot new products to the event site. Among them, DRAGBAR BF600, which is the latest launched mini shaped disposable e-cigarette in the DRAGBAR family, has an ultra compact body and exquisite design, bringing unimaginable lightness and convenience. DRAGBAR Z700 SE is also another eye-catching addition to DRAGBAR's lineup of high-performance disposable vaping devices. The high efficiency and low consumption characteristics of GENE TREE Ceramic Coil brings it longer vaping experience (700 puffs). ZOVOO C1&POD features a lightweight and portable vape device, plug-and-play Pod, pure taste, super long battery life and colorful design.
Germany is one of the largest markets for e-cigarettes in the world. In recent years, the demand for e-cigarettes and related products has increased significantly. DRAGBAR is aware of the importance of the German market, and has strengthened the research and development of disposable products, striving to bring more excellent product experiences and high-quality services to users while improving its performance.
September 14th to 16th, Messe Dortmund, DRAGBAR BOOTH WH.B14, be there for you!
WARNING: This product contains nicotine which is a highly addictive substance.