The three-day 2023 Champs Trade Show will be held on October 25 at Tampa Convention Center in Florida, U.S.A. As an innovative leader in the field of disposable vapes, DRAGBAR will be present at the exciting event and is looking forward to your visit at Stand 5004.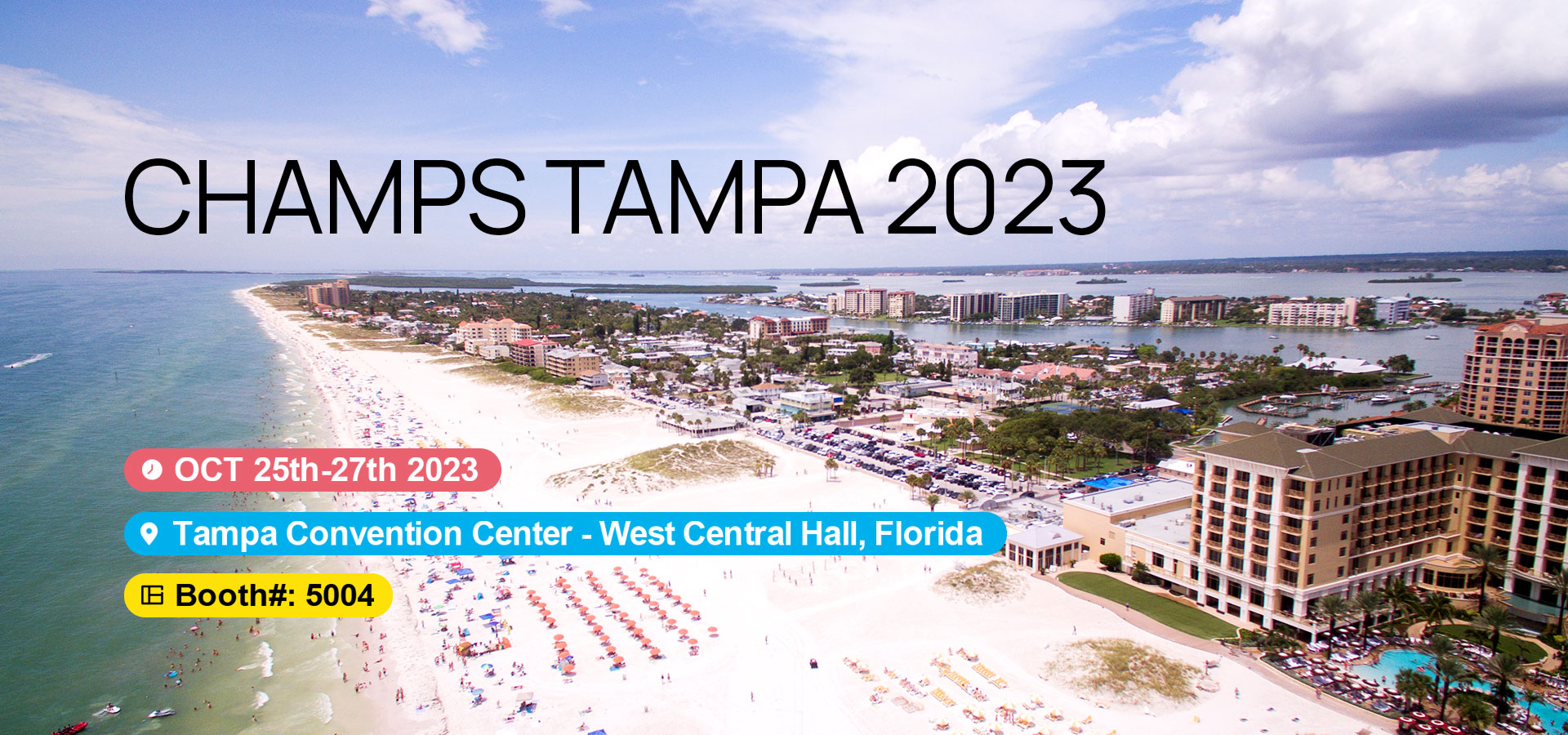 Champs Trade Show, the premier B2B trade show in the United States, is coming to Florida and will bring together more than 150 global brands to discuss today's trend-setting products and market insights, and is expected to attract more than 10,000 professional visitors.
DRAGBAR will bring a more comprehensive and intelligent vaping experience to Florida and hopes to discuss and communicate with more American brands, distributors and fans through this opportunity to explore the market together.
DRAGBAR B3500, which won the MUSE Creative and Design Awards in September, is the world's first supersize smart color screen disposable in 3500 puffs. It has a Power & E-liquid display screen, which shows how much e-liquid is available through different color lights. This is the first time that the Power & E-liquid display screen is applied to products with the middle puffs. It has also received much praise and support for its outstanding performance and eye-catching appearance, and made a big splash at the passing Denver Champs Trade Show last month.
The United States is one of the most developed markets for VAPE in the world, and the demand for disposable vapes has grown significantly in recent years. DRAGBAR strives to seek new breakthroughs and bring more excellent product experiences and services to vapers in the U.S.A.
In the future, DRAGBAR will strengthen close cooperation with global partners, maintain close contact with consumers around the world, seek new breakthroughs in new product research and development, and bring more excellent product experience and services to e-cigarette lovers all over the world.
*During internal testing, DRAGBAR B3500 can support 3500 puffs at maximum. (The actual number of puffs will be affected by personal vaping habits)
WARNING: This product contains nicotine. Nicotine is an addictive chemical.