The four-day 2023 Champs Trade Show will be held on July 19 at the Convention Center in Las Vegas, U.S.A. As innovative leaders in the field of disposable vapes, DRAGBAR and ICEWAVE will be present at the exciting event and we are looking forward to your visit at Stand 10012.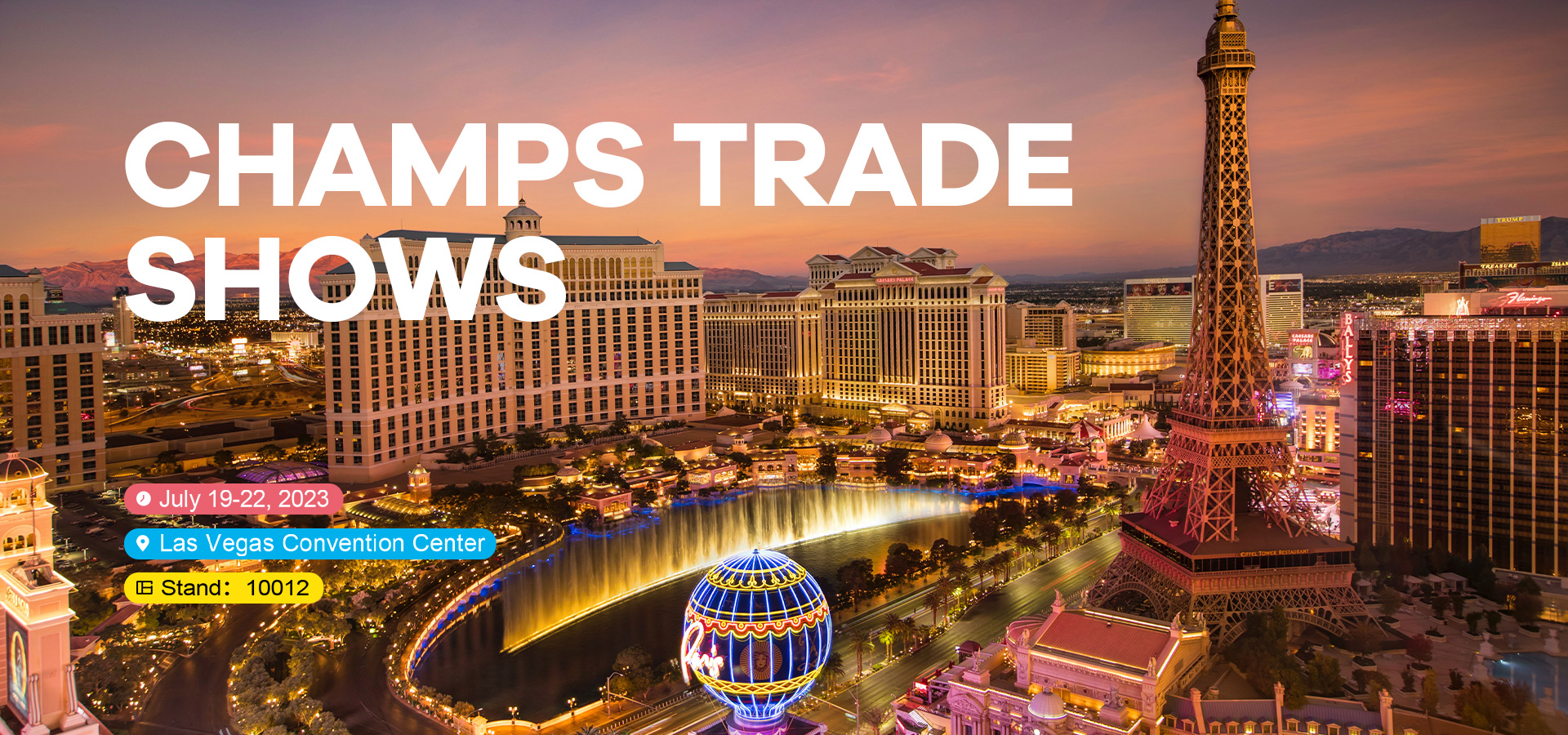 Champs Trade Show, the premier B2B trade show in the United States, is coming to Las Vegas and will bring together more than 150 global brands to discuss today's trend-setting products and market insights, and is expected to attract more than 10,000 professional visitors.
DRAGBAR and ICEWAVE will bring a more comprehensive and intelligent vaping experience to Las Vegas and hope to discuss and communicate with more American brands, distributors and fans through this opportunity to explore the market together.
In this show, ICEWAVE and DRAGBAR will present the heavyweight new products: ICEWAVE X8500 and DRAGBAR B3500, which will be a hit at the entire show.
ICEWAVE X8500 is the first product relaunched by ICEWAVE and the first disposable vape with ultra-large screen in the industry, standing out with its stylish super icon and creative letters stickers and transparent cover design. It has a Power & E-liquid display screen, which allows users to check the power and e-liquid level of the product at all times. Ultimate experience, free from anxiety, and everything is under control.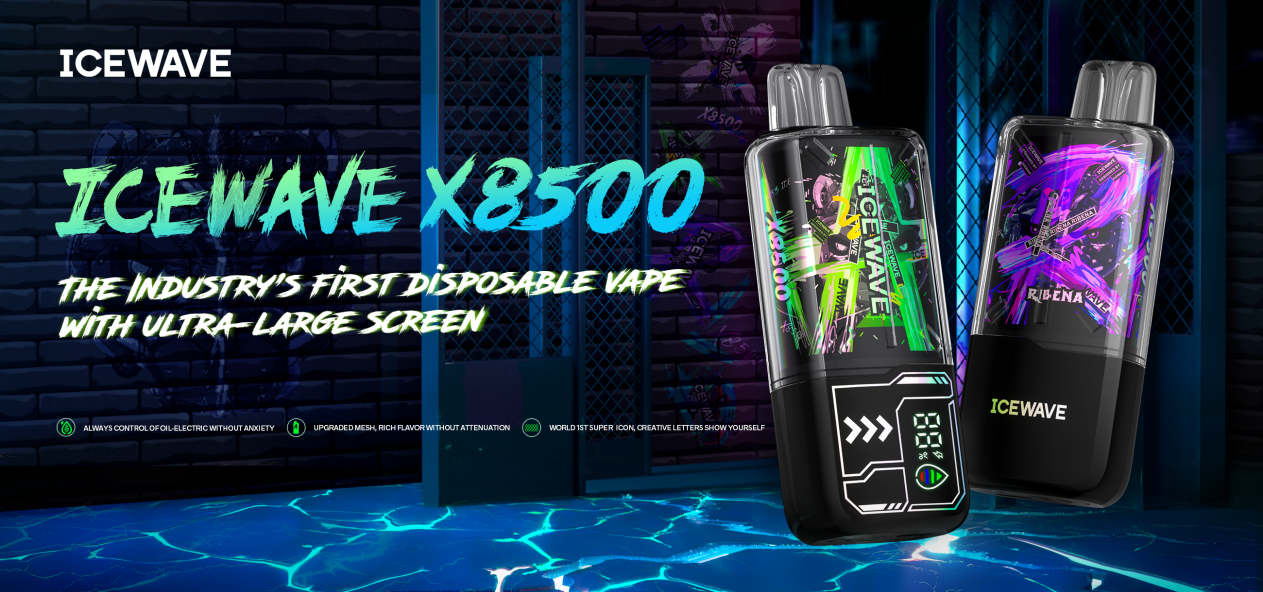 DRAGBAR B3500 is the world's first supersize smart color screen disposable in 3500 puffs. It has a Power & E-liquid display screen, which shows how much e-liquid is available through different color lights. This is the first time that the Power & E-liquid display screen is applied to products with the middle puffs, other brands are still only applying it to products with large puffs.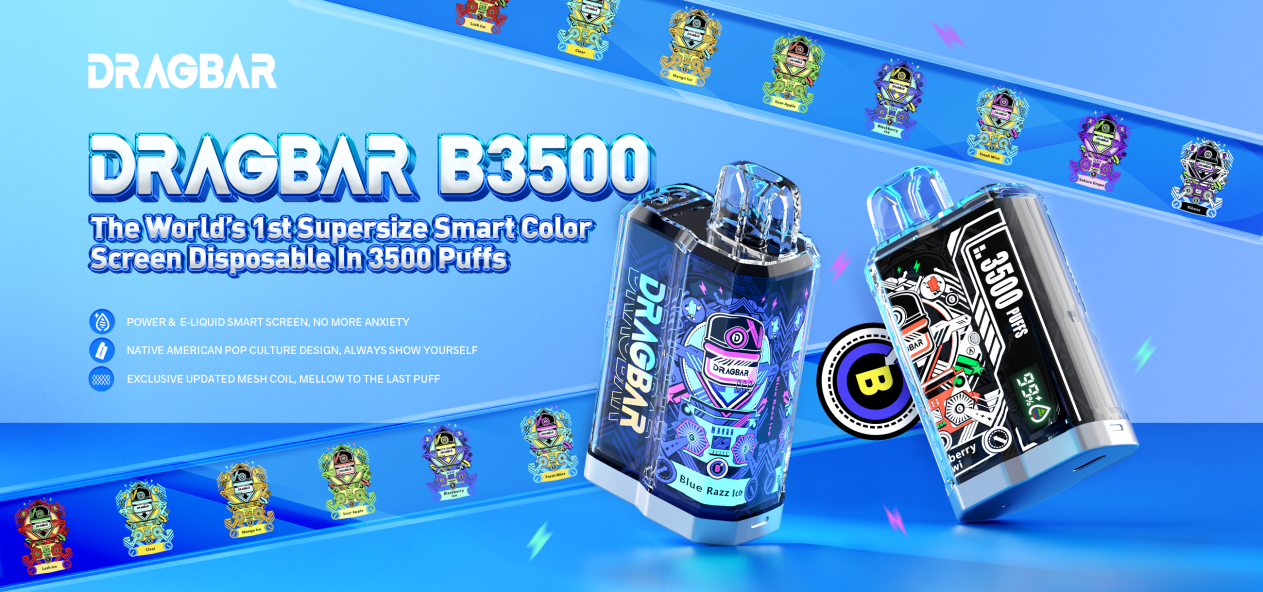 Another exciting moment at the show is that ICEWAVE will invite some cosplayers dressed as Marvel and DC characters to play the appropriate roles and take pictures with the visitors. At the show, you'll see the fully armored Iron Man(I), the slim and sexy Catwoman(C) and Elektra(E) the assassin, Wonder Woman(W) with her toned body, the handsome blonde Captain America(A), Venom(V) with a ferocious expression and many other familiar characters. Interestingly, their initials just make up a complete "ICEWAVE".
This Champs Trade Show will be an opportunity for ICEWAVE and DRAGBAR to fully demonstrate the characteristics of their brands. In future, ICEWAVE and DRAGBAR will strengthen the close cooperation with global partners, maintain close contact with consumers around the world, seek new breakthroughs in disposable product research and development, and bring more excellent product experience and services for e-cigarette lovers around the world.
*During internal testing, ICEWAVE X8500 and DRAGBAR B3500 can support 8500 puffs and 3500 puffs respectively at maximum. (The actual number of puffs will be affected by personal vaping habits)
WARNING: This product contains nicotine. Nicotine is an addictive chemical.