The four-day ASD Market Week 2023 will be grandly opened in Las Vegas on August 20th. As an innovative leader in the field of disposable vaping, DRAGBAR is looking forward to meeting you at the wonderful event site!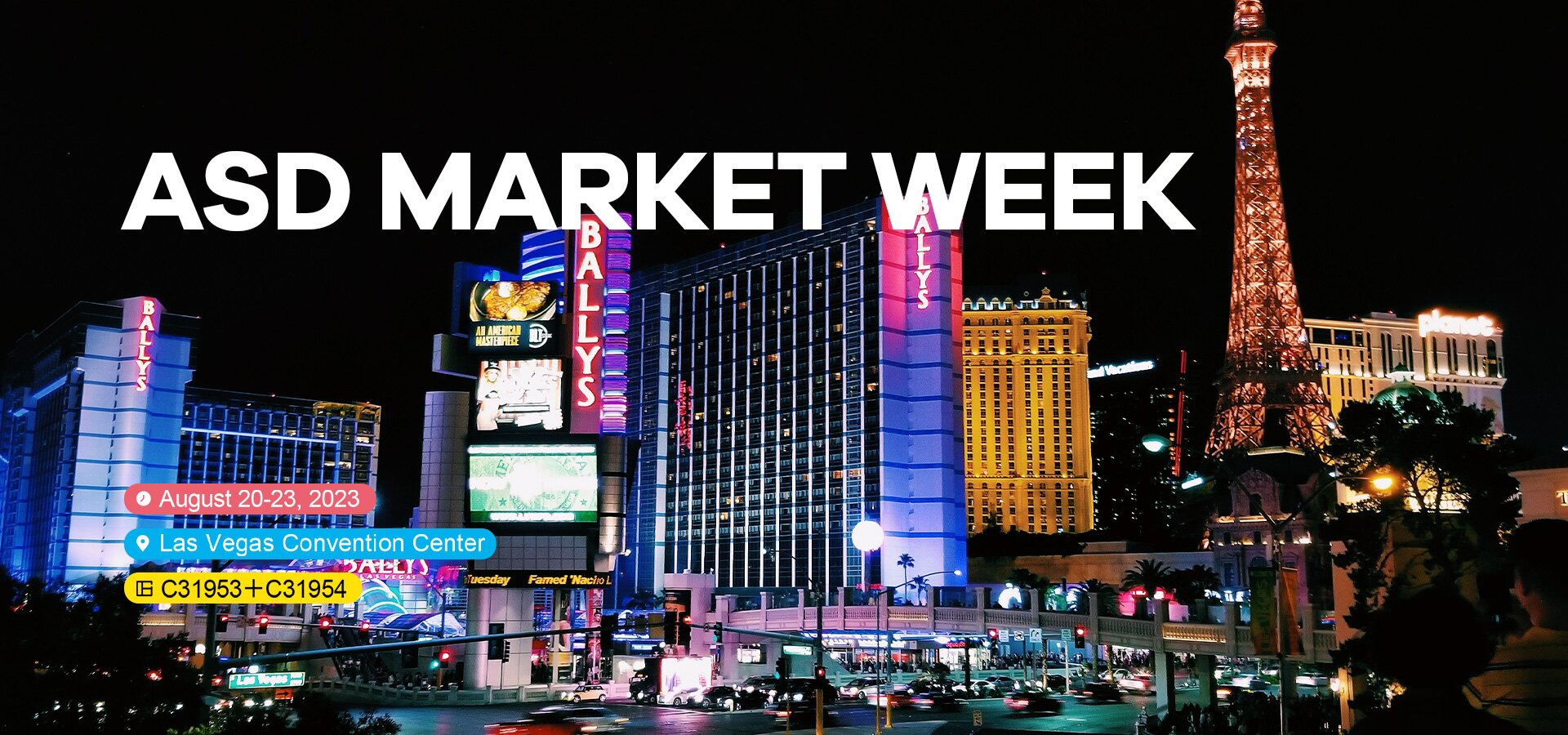 ASD is not only the largest trade show for consumer merchandise in the United States, but also the most professional world-class event in the world's B2B industry. This year, the event will gather 1,500+ global vendors, including 200+ e-cigarette brands, to share the current trend leading products, cutting-edge consumer insights and commercial trends. 30,000+ professional buyers are expected to visit the event.
At booth C31953 and C31954, as one of the most emerging VAPE brands in the US, DRAGBAR will feature a full range of products of the year and showcase new technological breakthroughs and smarter experience in the vape industry. On this occasion, DRAGBAR looks forward to establishing connections with more excellent partners, peer brands and users, to jointly develop the market.
Let's take a look at the eye-catching products of DRAGBAR that will be showcasing at the trade event: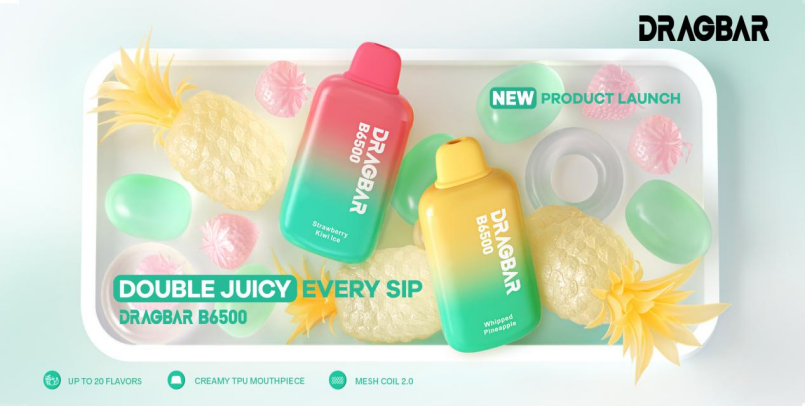 With its ingenious slogan of "Double Juicy Every Sip", one of the biggest highlights of DRAGBAR B6500 is the wide variety of juicy flavors to meet local needs. In order to create flavors that are more popular with American consumers, DRAGBAR's senior oil blenders conducted local research in the U.S. and introduced 20 popular flavors based on fruit flavors to develop products that fit local tastes and cultural characteristics.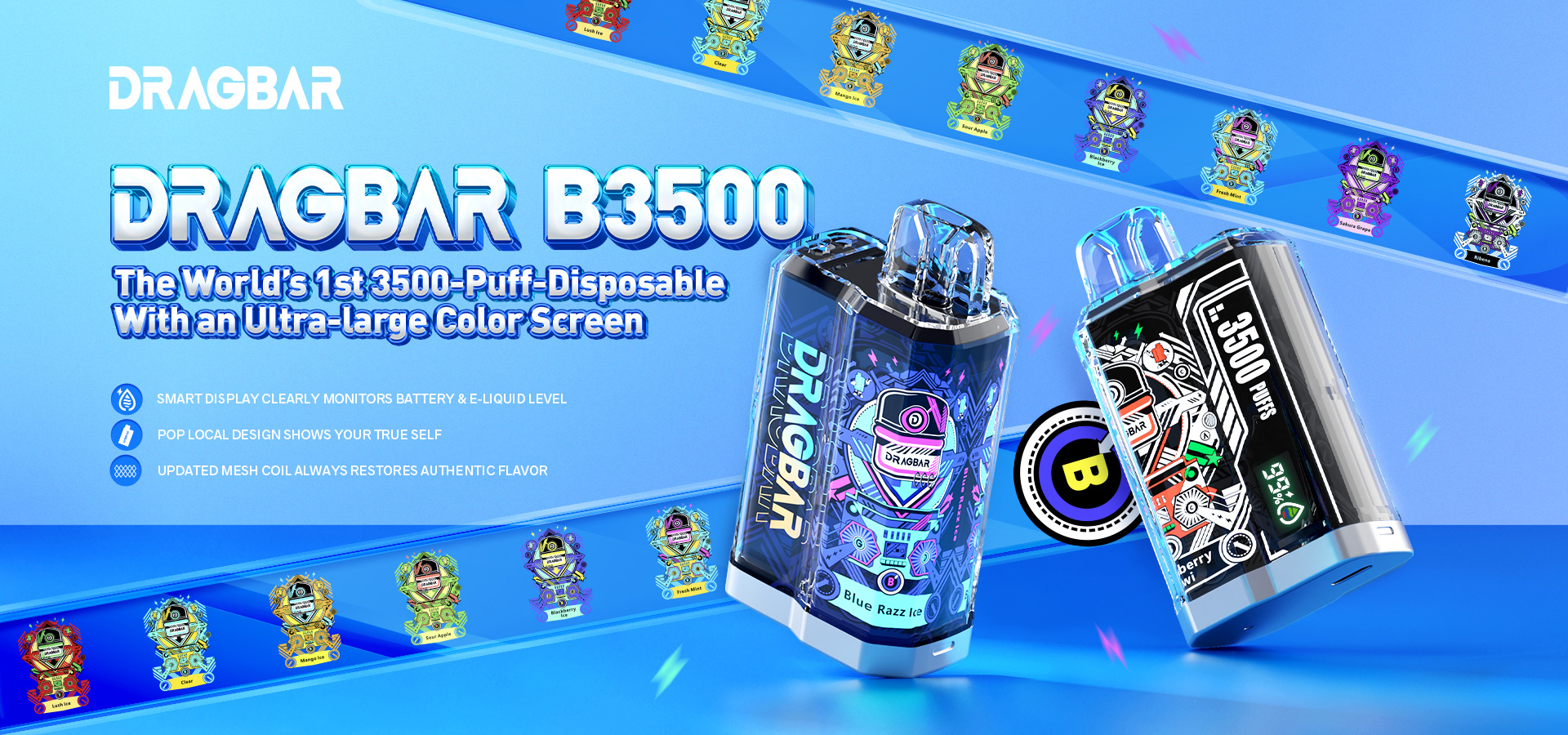 DRAGBAR B3500 is the world's first supersize smart color screen disposable in 3500 puffs. It has a Power & E-liquid display screen, which shows how much e-liquid is available through different color lights. This is the first time that the Power & E-liquid display screen is applied to products with the middle puffs. It has also received much praise and support for its outstanding performance and eye-catching appearance, and made a big splash at the Champs Trade Show this July.
US is one of the most developed markets for e-cigarettes in the world. In recent years, the demand for disposable e-cigarettes has increased significantly. DRAGBAR realized the importance of the US market, increased its exploration efforts, expanded its market share, and its performance continued to rise.
DRAGBAR will strengthen the close cooperation with global partners, maintain close contact with consumers around the world, seek new breakthroughs in disposable product research and development, and bring more excellent product experience and services for e-cigarette lovers around the world. For more information, follow DRAGBAR on Instagram, Facebook and Tiktok. Let's wait and see at Booth C31953 and C31954 of ASD Market Week Las Vegas from August 20 to 23!
*During internal testing, DRAGBAR B6500 and DRAGBAR B3500 can support 6500 puffs and 3500 puffs respectively at maximum. (The actual number of puffs will be affected by personal vaping habits)
WARNING: This product contains nicotine. Nicotine is an addictive chemical.