Recently, world's leading compliant disposable e-cigarette DRAGBAR proudly released its long-awaited new disposable product, DRAGBAR B6500, which quickly Ignited the passion of American users.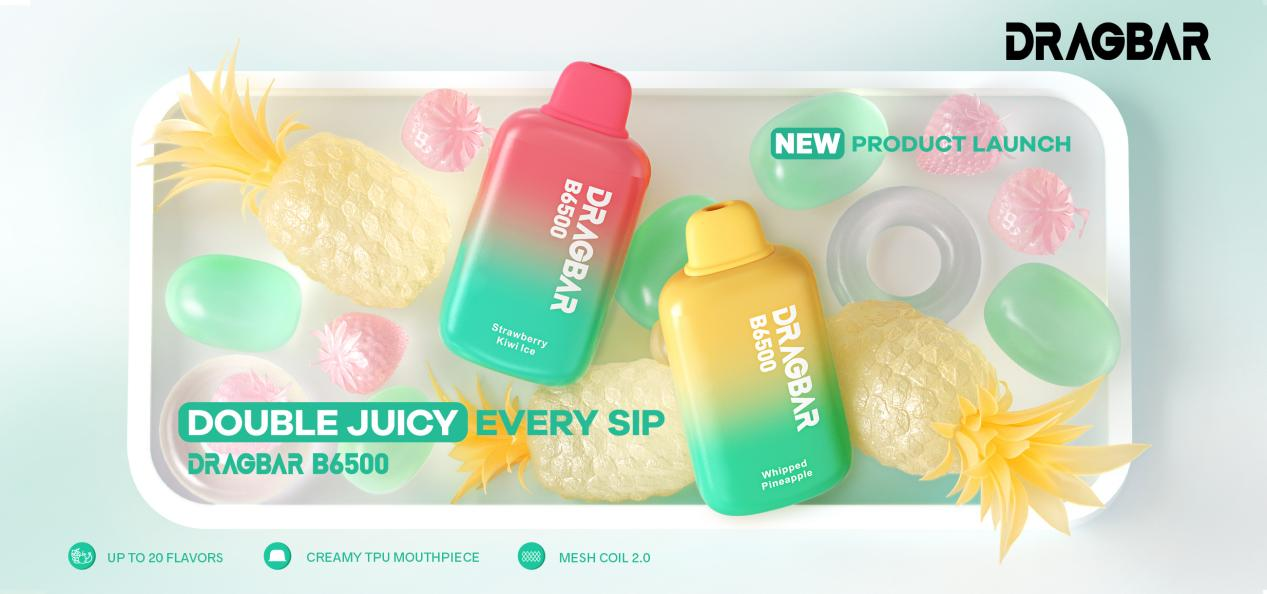 During the passing 2023 Champs Trade Show, which was recently ended successfully in Chicago, the eye-catching DRAGBAR B6500 stood out from the crowd and gained strong cooperation intentions. At the great show, DRAGBAR's staff prepared paper questionnaires and invited exhibitors who tried vaping the DRAGBAR B6500 on site to score the new DRAGBAR. Many respondents left very positive comments about DRAGBAR B6500 on the questionnaire, which indicated their recognition and trust towards the new DRAGBAR.
DRAGBAR is keeping pace with the times and moving towards being a top international VAPE brand!
Up to 20 flavors to fit local tastes
With its ingenious slogan of "Double Juicy Every Sip", one of the biggest highlights of DRAGBAR B6500 is the wide variety of juicy flavors to meet local needs. In order to create flavors that are more popular with American consumers, DRAGBAR's senior oil blenders conducted local research in the U.S. and introduced 20 popular flavors based on fruit flavors to develop products that fit local tastes and cultural characteristics.
Small box appearance with creamy TPU mouthpiece
DRAGBAR B6500, which follows the design of the hot new box appearance, adopts an advanced exterior design and colorful color scheme. Its rich color scheme makes this product more suitable for young people and can meet the needs of different moods and occasions.
At the same time, the design of the mouthpiece has been upgraded and also fits the lips better, using food-grade TPU soft rubber material, more ergonomic design, allowing consumers to feel more comfortable when vaping.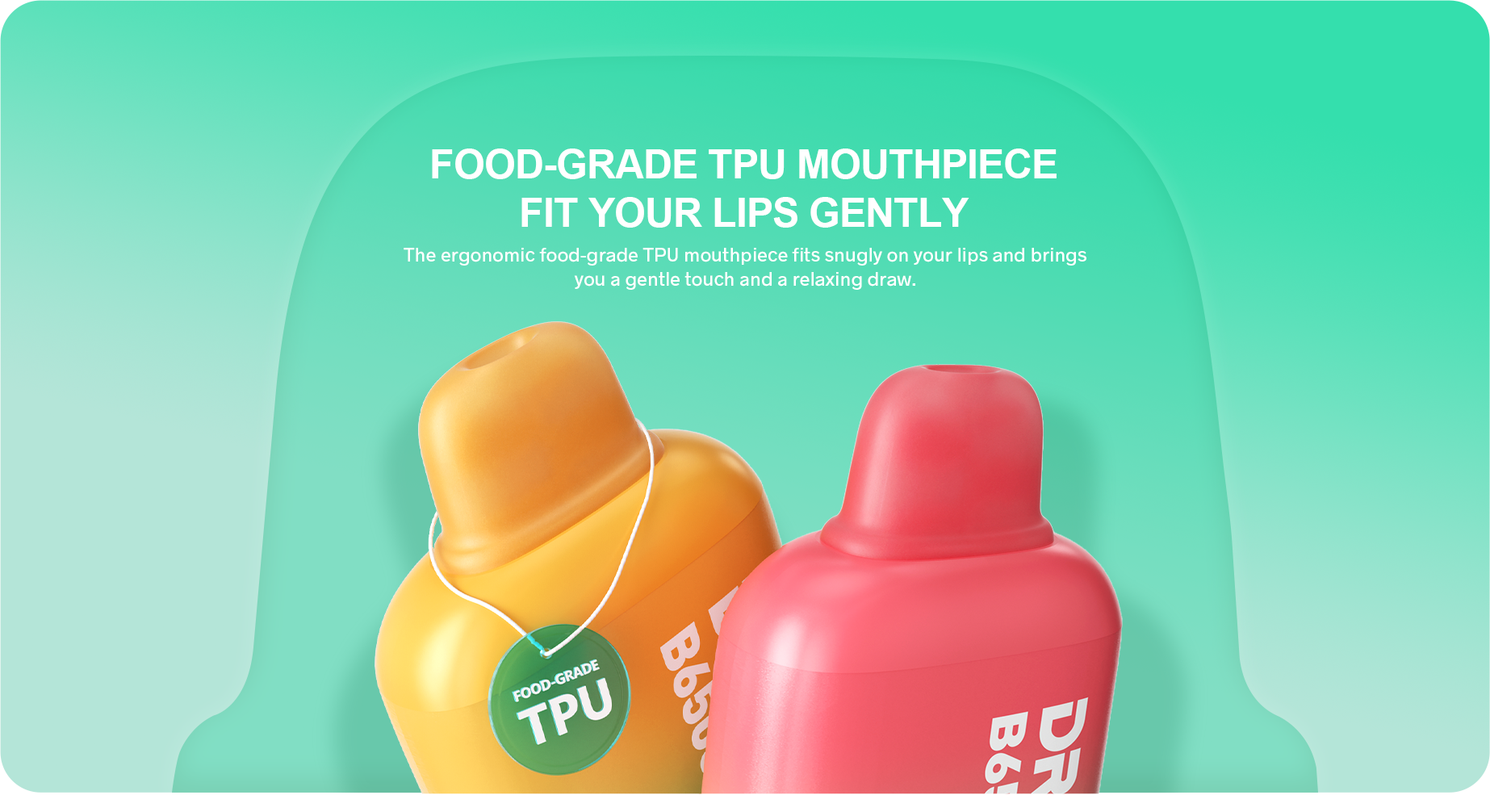 Upgraded Mesh Coil, better tastes
In addition to the upgraded appearance, the DRAGBAR B6500 also features newly upgraded Mesh Coil, providing a rich and juicy flavor to every puff, with a highly reducible taste and an irresistible freshness. With the built-in Mesh Coil, the vaping is smoother and more delicate, with a strong burst of power and great taste.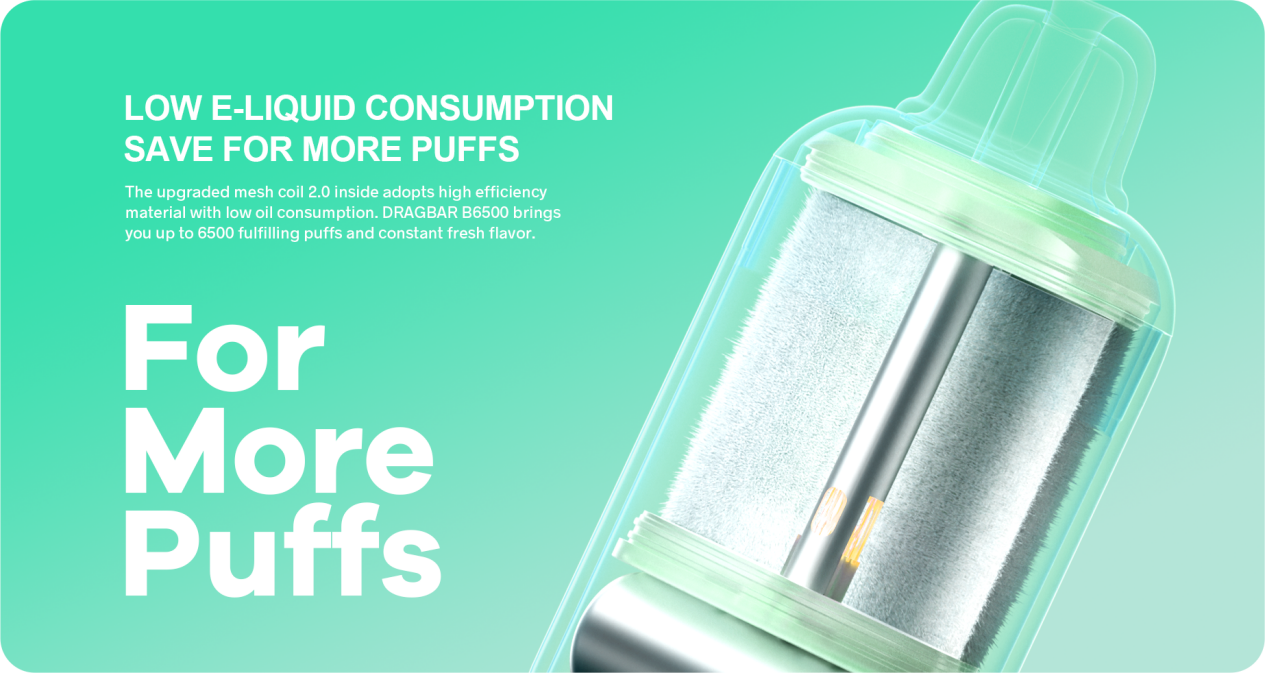 DRAGBAR stands out for its compactness and great taste. Incorporating a fashionable and pioneering design concept, DRAGBAR B6500 brings a new generation of puffing experience to its users. It is believed that the excellence of the new DRAGBAR B6500 will gain more recognition after it has been officially launched!
For more information, please follow DRAGBAR on Instagram, Facebook, YouTube and TikTok.
Instagram:https://www.instagram.com/dragbar.official/
Facebook:https://www.facebook.com/dragbarglobalofficial
Twitter:https://twitter.com/dragbarofficial
YouTube:https://www.youtube.com/@dragbarofficial
TikTok:https://www.tiktok.com/@dragbar.io
*During internal testing, DRAGBAR B6500 can support 6500 puffs at maximum. (The actual number of puffs will be affected by personal vaping habits)
WARNING: This product contains nicotine. Nicotine is an addictive chemical.