On September 16th, InterTabac 2023 successfully ended with the enthusiastic participation of German e-cigarette fans. DRAGBAR brought a number of disposables to the exhibition, standing out from the crowd with its unique tone and charm, harvesting many overseas business opportunities.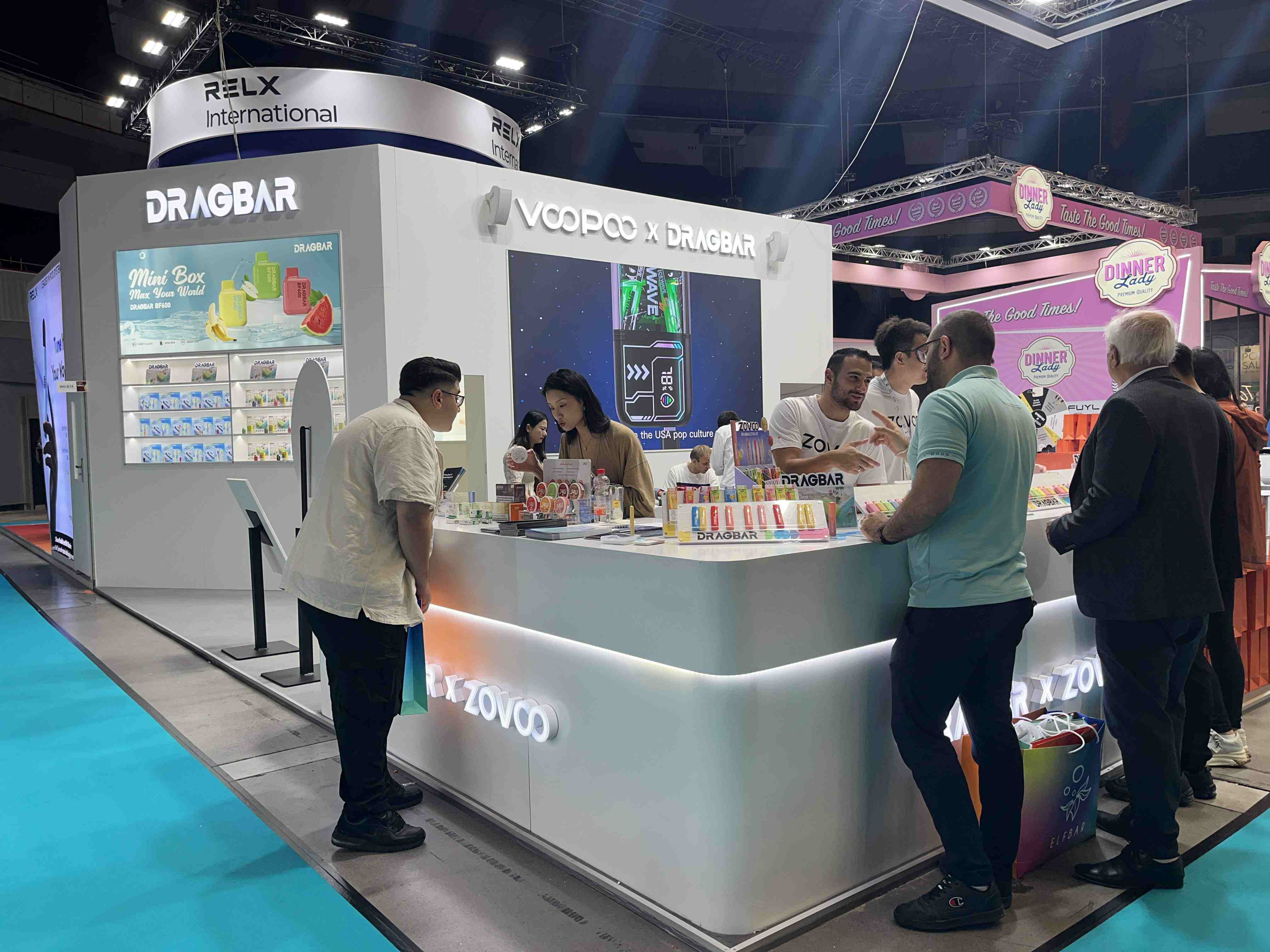 The exhibition site attracts more than 12,000 visitors each year. As an innovation leader in the field of disposable e-cigarettes, the large DRAGBAR booth WH.B14 was one of the most popular booths.
The disposable products brought by DRAGBAR instantly attracted many exhibitors and visitors to experience and consult. Everyone praised the stylish appearance, excellent taste, convenience and technology experience of the products.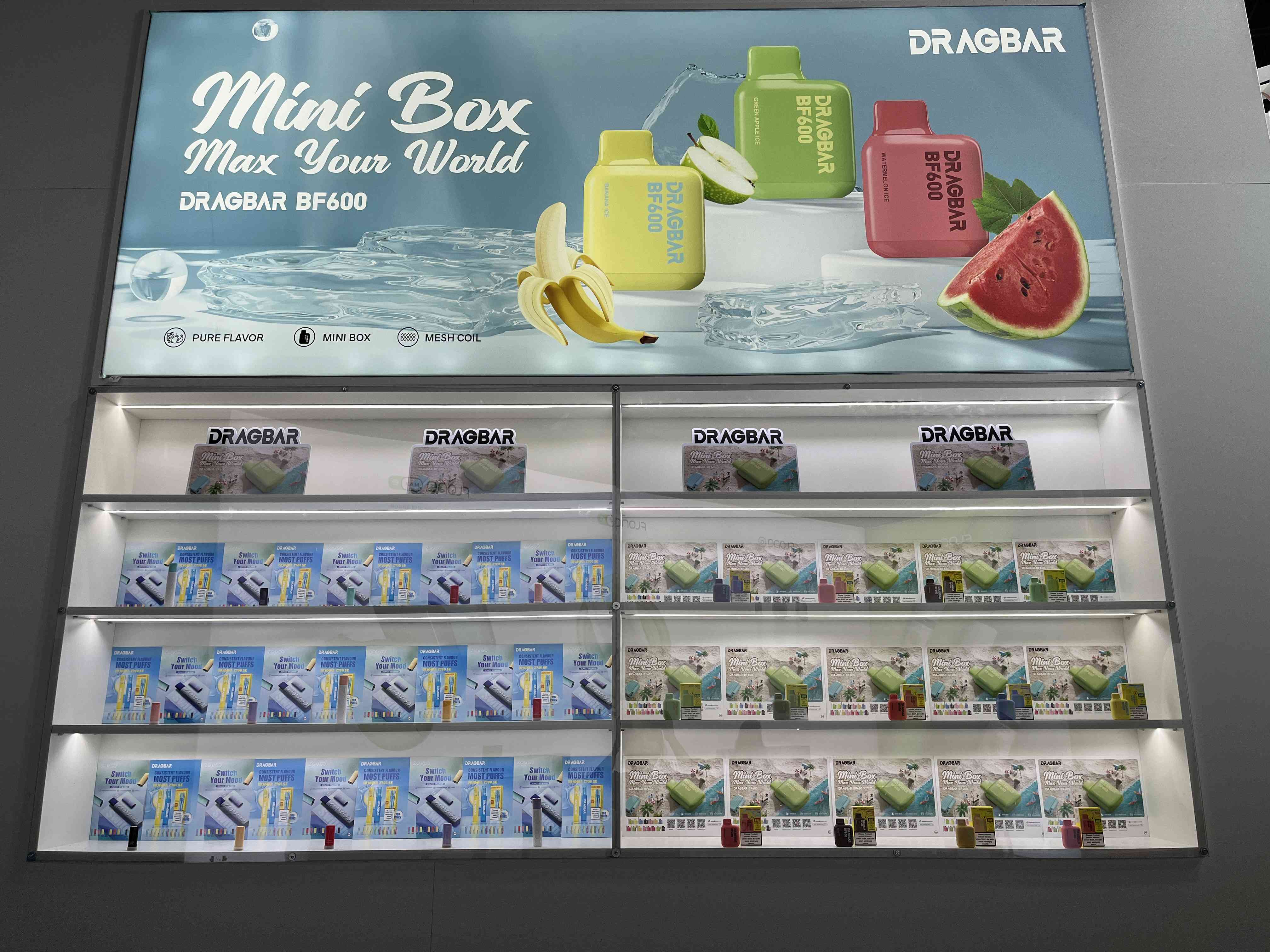 With the slogan of "Mini Box, Max Your World", DRAGBAR BF600 has an ultra compact body and exquisite design, bringing unimaginable lightness and convenience. It is the miniature vape you can easily carry in your pocket or even hold it in your own palm, suitable for all scenarios and creates a carefree vaping experience.
ZOVOO C1&POD features a lightweight and portable vape device, plug-and-play Pod, pure taste, super long battery life and colorful design. It is a lightweight Prefilled Pod, which is made of extremely light materials, small and flat in shape, with frosted feel and excellent grip. The side of the device is equipped with a TYPE-C fast charging port, making it more convenient to charge and take with you on the go.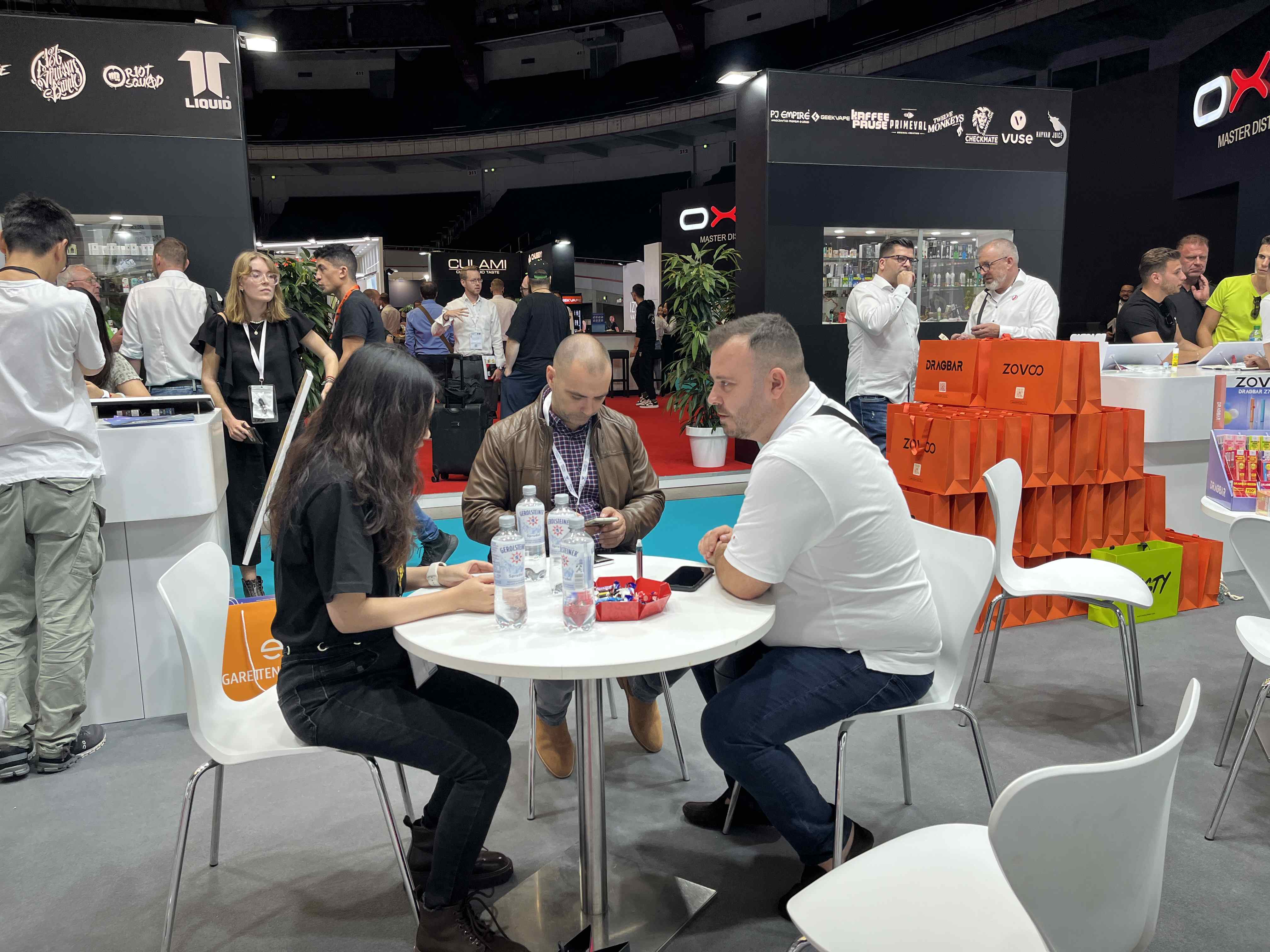 At this show, DRAGBAR present the most eye-catching products and technological achievements, achieved efficient docking with dealers, and promoted DRAGBAR brand to local consumers, which is full of positive significance to the layout of DRAGBAR in the German market.
Germany is one of the world's largest markets for e-cigarette products, and has always attached importance to the high quality of products and services. In the future, DRAGBAR will seek new breakthroughs in new product R&D and bring more excellent product experiences and services to e-cigarette lovers. DRAGBAR will also focus on users and work closely with partners to actively promote the transformation from traditional tobacco to e-cigarette consumption.
*During internal testing, Dragbar BF600 can support 600 puffs at maximum. (The actual number of puffs will be affected by personal vaping habits)
WARNING: This product contains nicotine which is a highly addictive substance.